Source Investigative Services Inc
Welcome to Source Investigative Services Inc. Locally owned and operated in Rome, GA, we have been providing top notch investigative and process serving services for over 19 years. Our valued clients are always our top priority, and we guarantee complete confidentiality.
Process Server in Rome, GA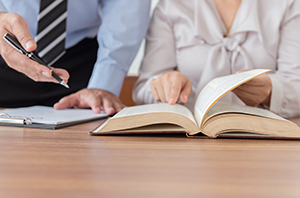 Sometimes, life gets a little complicated, and you need someone who can help smooth out the edges while maintaining and high degree of professionalism and confidentiality. Since 1997, Source Investigative Services Inc. has played that role for countless satisfied clients. We perform everything from investigation into worker's comp claims to process serving in Rome, GA. We know that when someone hires us, it is because their security, family and livelihood could depend on it, and we take that very seriously. Confidentiality and efficiency are second nature to us, and our clients are always our primary concern.
The experienced professionals at Source Investigative Services Inc. specialize in a wide variety of investigative services, including auto accidents, child custody cases, worker's compensation, criminal cases, civil cases and more. We also offer a mobile notary service for clients who are unable to leave their home. Our team of highly skilled Georgia certified process servers can perform document retrieval and skip traces in order to locate a specific individual. With over 20 years of experience, you can rest assured that you are in good hands with Source Investigative Services Inc. Here are just a few reasons to trust us with investigative services in Rome, GA:
We are a proud locally owned and operated business in Rome, GA.
We provide a wide range of process serving services, as well as investigative services, notary service, legal services, and much more.
Our professionals have decades of experience in this industry.
We value confidentiality above all else.
We are always upfront and honest about our pricing.
---
Areas Served
Focused on NW Georgia area including outlying cities such as:
Rome, GA
Summerville, GA
Menlo, GA
Calhoun, GA
Cedartown, GA
Cartersville, GA
Summerville, GA
Lyerly, GA
Tallapoosa, GA
Dallas, GA
Rockmart, GA
Aragon, GA
Silver Creek, GA
Acworth, GA
Floyd County, GA
Chattooga County, GA